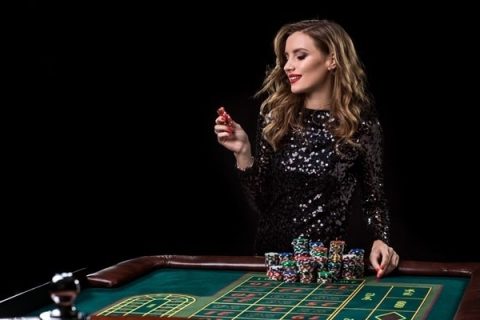 Even if you have never played at an online casino before, you are probably intrigued by the live casino phenomenon. Despite the fact this type of gaming has been around for over a decade, it has experienced massive popularity among players of all kinds in the past five years. But what is it really, and is it legit? And what games can you play? It's time to find out!
But, let's look at the definition first. Live casino is a special type of remote casino that allows the customer to play casino games thanks to streaming technologies. Just like any regular gaming parlour, the dealer introduces the game to players at the table. The main difference is they don't have to be physically present in the room but can easily play from their homes, anywhere in the world.
Difference Between RNG and Live Casino Games?
Table games and live casino sections often offer the same games: baccarat, roulette, blackjack, poker, etc. Is there a difference? Yes, there is, and the difference is huge!
RNG games are almost always animated, and no matter how hard the graphic designers try, they are never as realistic as playing at a land-based casino. The RNG algorithm will always deliver fair outcomes but lacks the human touch that live games have. Live games are streamed 24/7 from premium and glamorous studios equipped with multiple cameras. The dealer is real, just like you and me, and has experience working in land-based venues. The equipment, such as shoe, cards, dice, wheel, ball, and all other contraptions, are 100% real. The only difference compared to traditional venues is that you don't even have to leave the house!
How to Play at Live Casinos?
You don't need a tux, a fancy dress, or gas money to play at a live casino. What you do need is a reliable online casino with a variety of live casino games. Such casinos can easily be found on the lists of our website, so make sure to check out the best-rated ones for the best live gaming experience.
After you register, make a deposit. Most casinos will require only €10 or €20, with no extra charge for playing at live casino tables. Once the account has been funded, you can start playing.
First, click the Live section on the casino's site. Sometimes it is also called Live Casino or Live Games.
Then, make sure to find a game you are interested in. Choose wisely, as live tables don't offer a demo mode for trying games for free. You will be playing with real money immediately. Some of the most popular games are blackjack, live roulette, and game shows.
Find a seat at the table if necessary. They are most commonly marked with green colour.
Wait for the dealer or croupier to announce the next round. It is impossible to join the round that has already started.
Click the chips in the value you want to play with (€1, €5, etc.). Place your bet. You have limited time to do so, and there will sometimes even be a timer counting down seconds.
The dealer will start the game, either by dealing cards, spinning wheel, tumbling dice.
Depending on the rules of the game, the dealer might interact with you again. For example, in blackjack, it will offer you to stand or hit.
After the round is done, the dealer will announce the winning number or card combination. The platform itself will also inform you.
Now, you can start playing the next round or simply visit another table.