How to Play Live Roulette?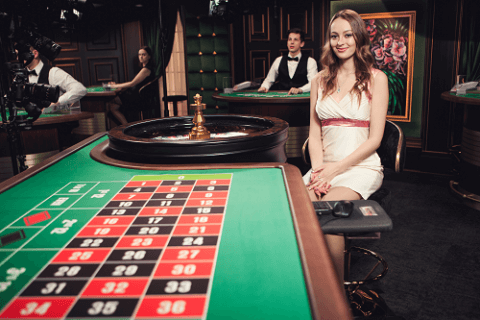 Live roulette is one of the most popular games at any online casino. This is not surprising if we know it has been played for centuries and is known as one of the most popular gambling games in the world. Whether you are a gambling pro or a complete beginner, roulette gives all players the same chance to win, as it is 100% a game of chance, with essentially no skill involved. But how do you play it and how do you choose the variant that is best for you? Keep reading to find out more about how to play live roulette!
Choosing the best Roulette Casino
Even though live roulette is insanely popular, not all casinos offer the same variety. We highly recommend you do your research and focus on casinos that support more than one live gaming supplier, or at least the one that has plenty of live roulette variants.
But, roulette is not the only thing to focus on. We strongly recommend checking out the license, quality of customer support, as well as bonuses. The best online casinos with live casino games are listed on our list, so make sure to consider them first. Once you have your account opened and funded, it is time to start exploring the world of live roulette.
Choosing the Right Live Roulette Type
Most land-based casinos will have a few roulette tables scattered all over the venue, but at live casinos, these games are usually all located in their respective category or dedicated lobby. Also, you will notice how the variety of games is much bigger. Here are the most common types:
Live Roulette – ideal for everyone who wants an experience as similar to the classic casino as possible. The most common variant is European, and tables are sometimes marked with letters of the alphabet. American variants are usually listed as such.
Vip and Prive Roulette- premium tables dedicated for players willing to play live stakes.
Immersive and Lightning Roulette – variants with interactive sounds and visuals that make gaming more fun, perfect for players looking for something new.
Speed Roulette – the standard variant, but played at a much faster pace, created with adrenaline junkies in mind.
Dual Play Roulette – roulette that is streamed directly from land-based casinos for that perfect authentic feel.
Double Ball Roulette – played with two balls in the wheel, this is a great choice for everyone who likes an extra kick of adrenaline.
Auto Roulette – the wheel is operating thanks to a special contraption, so the dealer is not needed.
Of course, there will also be plenty of other variants, depending on the supplier, but these are the most important ones.
Playing Live Roulette – Step by Step Guide
Even if you never played roulette at a real casino venue, you won't have any difficulties in playing it online, especially in the live casino. Here is the entire process thoroughly explained, step by step:
Log in to your casino and choose live casino.
Select roulette.
Find the variant you like and click the image. Now you are in the roulette room.
At the bottom of the screen, you will see the roulette table and chips. This is where you place the bet.
However, you can only do so, after the dealer announces the new round.
Place your bet.
The croupier will spin the wheel and drop the ball.
Thanks to multiple camera angles, you can always see everything that is going on in the studio.
Once the ball settles, the croupier will announce winning numbers. the winning bet will also be displayed on the screen.
The roulette interface will also inform you whether you have won or not.
Both the croupier and the interface will invite you to place a new bet.
Repeat the entire process.
Is Live Roulette Legit?
One of the main concerns of many players is whether live casino games are really legit, or are they just a simulation. Well, as long as you play at a respectable casino, who collaborates with good live software providers, you can be sure these games are as real as you and me.
Now, there are also pre-recorded casino games, but they are usually found in the table section. They feature pre-recorded live dealers, but the roulette wheel is spun by the algorithm. In the case of the live casino, dealers lead the game of roulette as they would do in any land-based venue, and their actions are live-streamed 24/7.
If you aren't convinced yet, keep in mind that all premium live suppliers have licenses and fairness certificates. Plus, their croupiers and dealers take breaks and work short shifts, just like they do at real casinos. Some providers won't even shut down the table, but will let croupiers finish their shift and say goodbye right there in front of you!