French Roulette - Play Online Roulette
French Roulette Review & Experience
With NetEnt as an online software leader is should come as no surprise that their French Roulette is a very high-quality game. French roulette is aimed at both advanced as well as new players to roulette. At CasinoHex you can choose to play NetEnt French roulette free to hone your skills or dive straight in and choose from one of our top listed NetEnt casinos. If you are familiar with roulette like European roulette you will play without difficulty at one of casinos in our PayPal online casino list, for example. It differs from American roulette though as American roulette has one pocket more than French.
French Roulette Features
You will have various chips and you need to verify what the maximum bets are per number, see what it pays before placing your bet. The game panel has the advanced features that you would expect from NetEnt. You can choose to play with or without sound and also adjust the sound volume. In addition, does it have an auto play feature.
French Roulette Rules
It is not a difficult game to master with very basic rules. The aim is to predict where a ball will land after it was spun in a wheel. Your first step is to place a bet or as many as you wish, on a table. For example, you choose the ball will land on black number six. If it does fall there you are obviously the winner. French roulette has numbers that start from zero up to 37. One half of the numbers are black, and the rest is red.
French Roulette Bets
You can choose to place bets on the numbers as well as on colour. This is where you can decide to place outside bets.
Inside Bets
An inside bet is placed in the table's inside centre which makes it easy to understand. In addition, it has different variations:
Straight – you will bet on a single number by placing your chip on a box that is the same as the number
Split – you will place a bet on two numbers that are next to each other. this can be vertically or horizontally. The chip will be placed on the line that splits the two number.
Corner – you can bet on four numbers that are a square and here the chip will be placed in the middle of the four joining numbers.
Street of three -you can bet on three adjacent number in a horizontal line when you place the chip on the line of the third number.
Street of six – you do the same with this bet except placing the chip after the fourth number
Outside Bets
The outside bets are placed around single numbers:
Odds or evens – you decide if the number will be odd or even
Red or black – you decide which colour to bet on instead of a number
Low and high bets – you decide if the ball will fall in a pocket between 1 and 18 which is low numbers or if it will be high
Dozen bet – if you want to bet on 12 numbers in three consecutive rows place the chip on either the first, second or third number 12
Column bet – you can bet on one of three vertical rows by placing the chip at the bottom of the row
French Roulette Billboard
NetEnt has a neat and easy to understand billboard so that you can follow the game and work out a strategy. Here you will see the casino roulette statistics, the winning number presentation and the number stack. It will also show you the game's hot and cold numbers. In addition, you will be able to see 14 previous game's winning numbers too.
Min and Max Bet Levels
You can bet as little as $1.00 while high-rollers can gamble as much as $500 on this classic game. French roulette has a high pay-out rate of 97.30%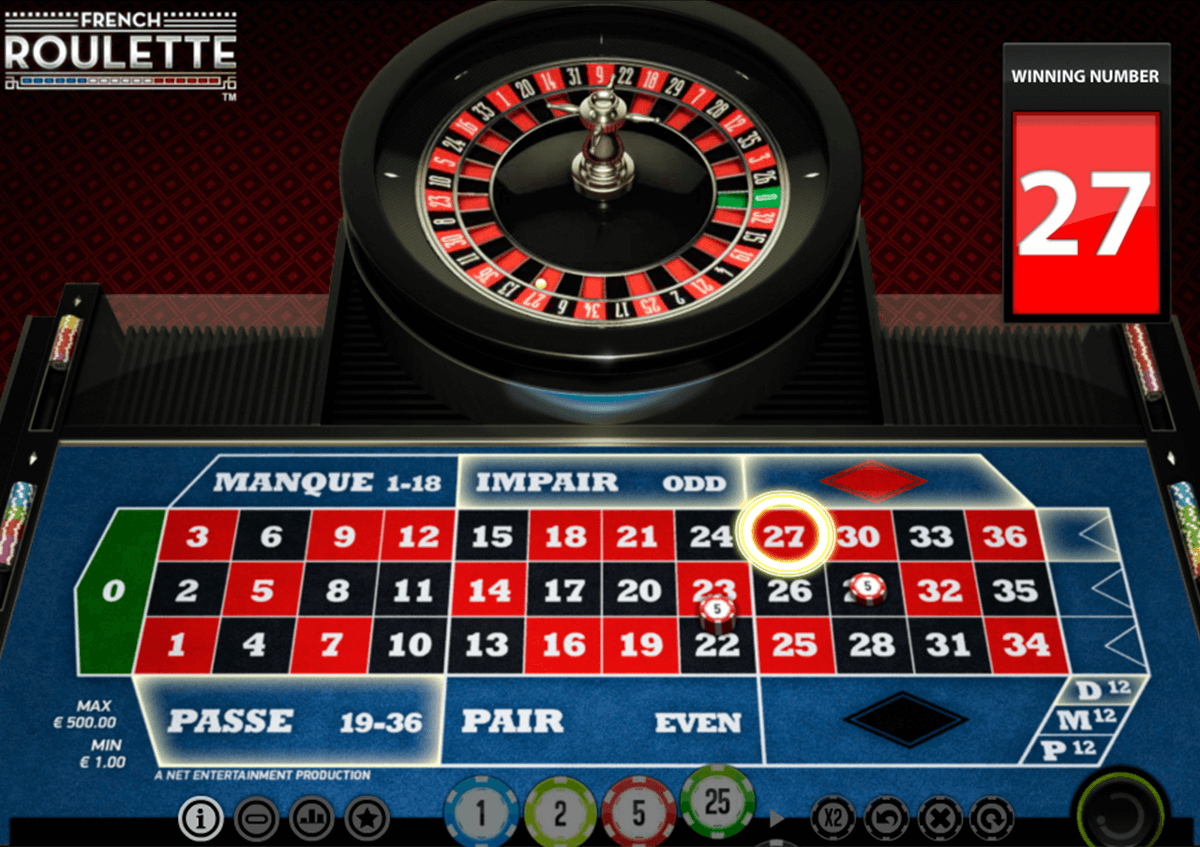 Play French Roulette in Casino for Real Money
Advertising Disclaimer
CasinoHEX is an independent website designed to provide reviews of leading casino brands. We participate in affiliate programs and by featuring information on brands and directing users to the brands' websites are rewarded by affiliate programs. Thus, if a User ultimately decides to click on the brand to read about it, go to the brand's website or make a deposit with this brand, we may receive a commission. Users are not charged by CasinoHEX. Commissions that we receive for marketing brands do not affect the gaming experience of a User.
Most played NetEnt Online Roulette