Free European Roulette - Play Online Roulette
Free European Roulette Review & Experience
Roulette is one of the oldest games in gambling history. Most gamblers love to spin the wheel, others more often than the rest, with strategies and techniques that they develop by playing often. NetEnt is renowned for its outstanding graphics and sound, and with their games, a player knows he or she is in for a great luxurious experience. NetEnt games are easy to find in our recommended PayPal casinos. The European version lies in conjunction with NetEnt's American and French roulette versions to give players an abundance of choice. The return to player of the European Roulette is a high 97.30%.
European Roulette Game Features
The main features are the bets which are auto-play, favourite bets, dynamic billboard, hot and cold numbers, race track bets, special bets panel, inside bets and outside bets.
Game Tutorial
European roulette is simple to play as you need to place your chip on either a number or a combination thereof and spin the wheel. The pocket where the ball falls is the winning pocket, and if your choice was correct, you win; if not, you lose.
European Roulette Bet Limits
You will see some chips at the bottom right of the screen. Your chip choices will be between 1, 2, 5, 25, 100- and 500-euro chips. You can combine these chips or play them multiple times. Your minimum bet starts at one Euro, and 500 Euros is the maximum.
Dynamic Statistics Billboards
One the screen's left side is the statistics billboard, where you can see an extended version of the game's history. It will show you the hot and cold numbers and bet history while you can save previous bets or replay the same bets.
Inside Bets – an inside bet is placed on the roulette table's inner field on the numbers starting from 0 and up to 36.
Six line
Corner
Street of three line
Split
Straight
Outside bets – the outside bets are places around the inner field from numbers one to 36. You can place outside bets at these options below.
Odds or evens
Black or red
High or low
Dozen bet
Column bet
Race track bets – on the European roulette left-hand corner of the screen, you will notice a separate betting tack called race track. When you click this button, and here you will see a different betting order, which you can follow below.
Neighbours – bet from one to eight neighbouring numbers on any side of any number
Zero – bet on 0, 3, 12, 35, 26, 32, 15
Voisins – a bet on the eight numbers that are on each side of the 0 on the wheel
Orphelins – a bet on numbers 9, 31, 14, 20, 1, 6, 34, 17
Tiers – a bet on numbers 33, 16, 24, 5, 10, 23, 8, 30, 11, 36, 13, 27
NetEnt European Roulette FAQ
1️⃣ How I can play roulette for free?

You can play free European Roulette here on this very page. All you will have to do is to allow the game to start and place a virtual bet. You won't use any real money, and you will learn all the basics regarding the game. After you are ready, you can pick many online casinos that offer the best roulette games and try out your luck. The site of the bets vary, but many casinos will accept £0.5 or even lower bets.

2️⃣ What RNG stands for?

RNG stands for Random Number Generator, and it refers to the software that will display the bets completely randomly. There are a billion combinations possible, making the game completely fair to play and identical in terms of odds to the roulette in land casinos.

3️⃣ What RTP means and how high it is for European Roulette?

RTP stands for a return to player, and it is the percentage in which the game will "give" back the invested money. For example, if you invest £100 and the RTP of a game is 98%, you will get £98 back in most cases. The higher the RTP, the better the odds players have with the game. European roulette has a very high RTP of 97.30%.

4️⃣ What are the best odds for betting on roulette?

There are a lot of strategies you can use. All of them can be tried in the free roulette section above. Keep in mind that the game is completely free, and it will use virtual money. You can try to bet on red or black only or to use side bets. In online games, you can place bets on hot numbers, which were paired with the ball most times. Some gamblers prefer placing large bets in either red or black colour.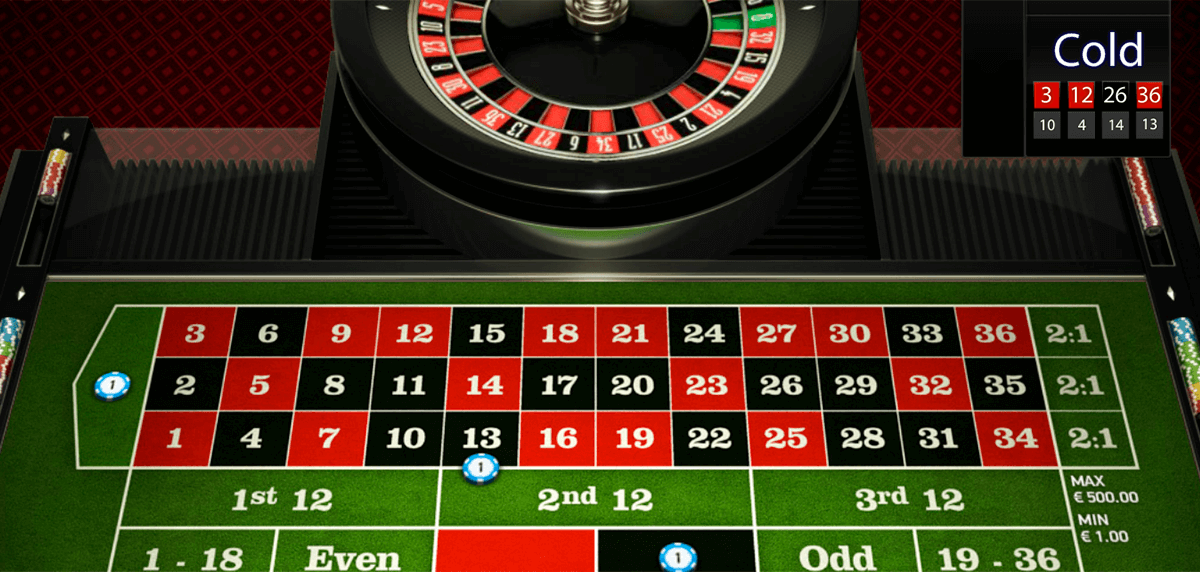 Play Free European Roulette in Casino for Real Money
Advertising Disclaimer
CasinoHEX is an independent website designed to provide reviews of leading casino brands. We participate in affiliate programs and by featuring information on brands and directing users to the brands' websites are rewarded by affiliate programs. Thus, if a User ultimately decides to click on the brand to read about it, go to the brand's website or make a deposit with this brand, we may receive a commission. Users are not charged by CasinoHEX. Commissions that we receive for marketing brands do not affect the gaming experience of a User.